Kingswill Specialist Hospital Ltd - Who We Are
Kingswill Specialist Hospital Ltd is dedicated to providing reproductive services and infertility health care for our patients. We are focused on maintaining your trust and confidence. We are honored that our patients have referred many friends and relatives to our facilities. We hold ourselves to a high level of excellence in every aspect of our practice.   
Kingswill Specialist Hospital has a sister company named Advance Fertility Centre also located in Amuwo Odofin area of Lagos State, Nigeria. See location here.
THE FOUNDER
Dr. Kingsley I. Onwuzurigbo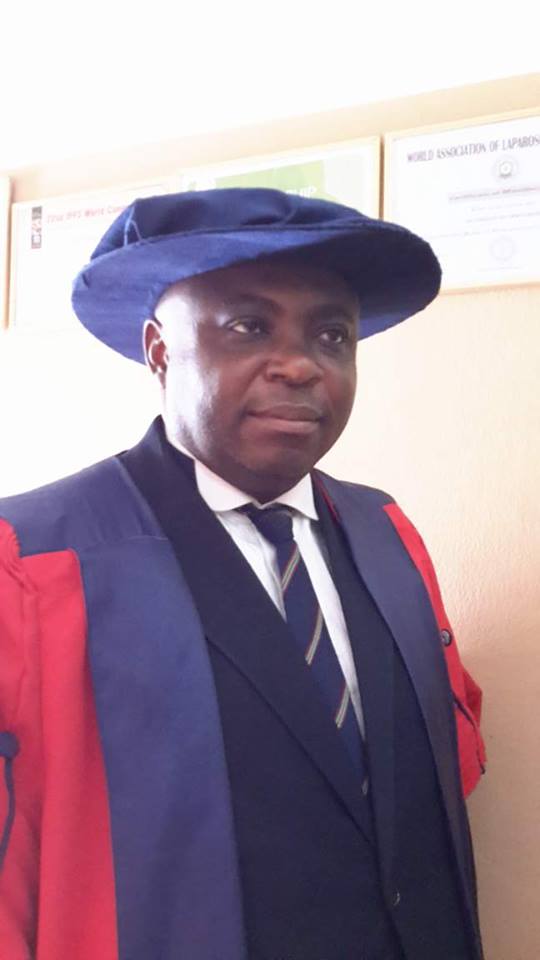 Dr. Kingsley I. Onwuzurigbo
MBBS, FWACS, Consultant Obs. & Gyne, Cumbria Fertility Expert.
FOUNDER, Kingswill Specialist Hospital, Lagos. (2012 - 2021)
Dr Kingsley I. Onwuzurigbo MBBS (Lagos). FWACS He had graduated from the College of Medicine, University of Lagos in 1998 with a distinction in Biochemistry the first professional examination. He had his internships at the Lagos University of Teaching Hospital. After the compulsory National Youth Service, he worked at Providence Hospital Lagos for years (one of the pioneer IVF Centers in Nigeria) before doing his residency train Obstetrician and Gynaecology at the Lagos University Teaching Hospital between 2005 and 2012.
He had a training in Advanced Infertility Management in India at one of the FOGSI (Federation of Obstetrics and Gynaecology Society of India), recognised training centers in Aurungabad under Dr. Pandit Palaskar in 2011. He commenced advanced infertility management afterwards spanning ovulation induction with planned relation, artificial insemination and in vitro Fertilization. His research interest include predicting , preventing and management OF OHSS, role of AFC (ANTRAL Follicle Count).
He later established Kingswill Specialist Hospital Amuwo Odofin, Lagos State. Kingswill Specialist Hospital Ltd was registered as a private hospital on the 12th July 2017 and He became the C.E.O. He had put smiles on the faces of many couples and family at large. He was passionate and vision/mission driven.
Dr Kingsley Onwuzuruigbo had his team well trained through him and professionals that has achieved and recorded a success rate over the years on IVF and other specialties. He had achieved many reputable awards and projects in his time.
Kingswill Specialist Hospital Ltd has continuously grew and expanded to become a first class health care provider offering a wide range of services and the preferred referral medical facility for both local and international. And also the advanced fertility centre to becoming one of the leading fertility centre in the county to the Global.
He is survived with his professionals/skilled medical staff comprises of full time consultants, several visiting consultants in different specialties, Medical Officers, House Officers and double qualified nurses and other administrative staff.
Meet our team of
professionals with quality experience
WHY CHOOSE US
We Maintain a High Level of Excellence
both in Nigeria and Internationally
• Come as a couple, go as a family
• Touching lives with a caring hand and professionalism
• Your health
• Giving children the care they deserve
Our Mission
Putting smiles on the face of our couple patients.
Our Values
• Care
• Integrity
• Confidentiality
• Teamwork