Profile
Abati Abraham Oluwasegun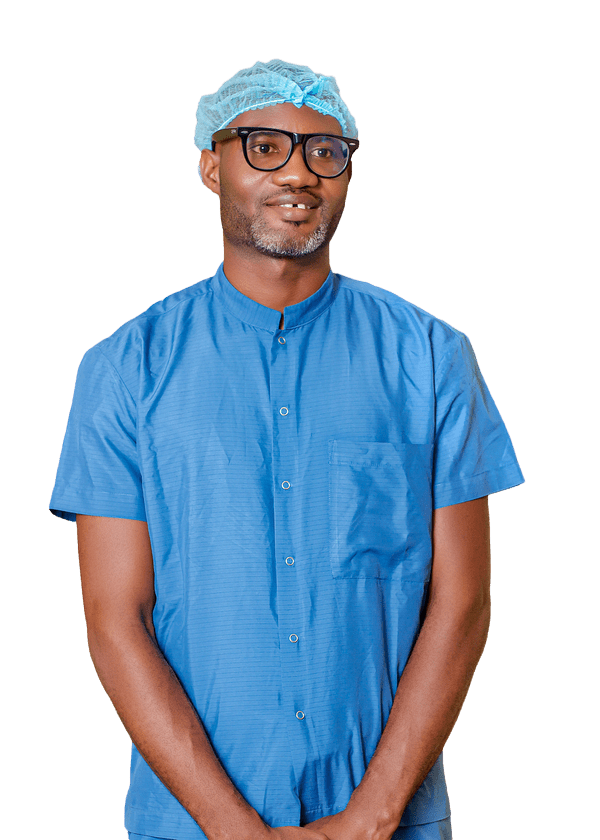 BS.C, MS.C, Ph.D (in View)
Medical Geneticist at the Pre-implantation Genetic Diagnosis (PGD) Laboratory of Kingswill Specialist Hospital, Lagos.
Abati is a graduate of University of Lagos (UNILAG), Akoka where he obtained a BSC. Degree in Cell Biology and Genetics. After graduation, he works as a scientist at Molecular Biology Research Laboratory, Lagos University Teaching Hospital (LUTH), Idi-Araba, Lagos and had internship with Virology and Genomics Unit of Nigeria Institute of Medical Research (NIMR), Yaba, Lagos State. He further obtained a certificate in medical ultrasonography and worked as a sonographer in various medical centers. In 2016, he obtained his Master degree (MSC.) in Genetics from University of Lagos and he is currently a Doctoral Candidate of Genetic (Ph.D In-View) at the same University of Lagos.
On joining the KSH team, He obtained a certificate in Pre-Implantation Genetic Testing/ Aneuploidy (PGT/A) from Thermofisher Scientific in 2019 and went to Spain for an additional certificate in Pre-Implantation Genetic Testing/Monogenic disorder (PGT/M) from Journey Genomics in 2021.
His research interest includes reproductive/developmental genetics, Human mitochondria DNA (mtDNA), and Bioinformatics. He has publications in different genetic research journals and he is a member of Society for Experimental Biology in Nigeria (NISEB), Nigerian Bioinformatics and Genomic Network (NBGN), Association for Fertility and Reproductive Health (AFRH) and Genetic Society of Nigeria (GSON).